Happy Holidays to my dear friends. I hope this season of celebration brings you deep Peace and Joy.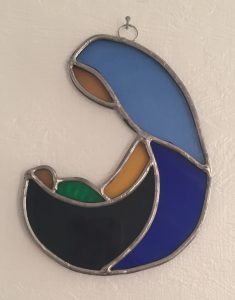 Just over one year ago, with the help of two dear friends, I decided to follow an inner voice who had been speaking to me for many years, a voice I had quieted because I thought I had to (not something I recommend, by the way). I have no regrets for I learned many lessons along the way. However, being a healer is who I am. If you'd like to read the story, click here.
I'm grateful to so many of you for your ongoing support and sharing with others about my new healing practice. It means the world to me.
Here's to 2017, a New Year of listening to our inner voices, new possibilities, being there for each other (irregardless of any differences) and infinite
 and
 !
"Without deeper reflection, one knows from daily life that one exists
for other people – first of all for those upon whose smiles and well-being
our own happiness is wholly dependent, and then for the many, unknown to us,
to whose destinies we are bound by the ties of sympathy."
Albert Einstein